BAUER MSA CONTACTS
Keith Hodak - Western Region
Contact Keith to find out how he can help you with your Public Safety Equipment.
Keith.Hodak@bauersf.com
Phone: 714-287-0609
Tim McGuire - Eastern Region
Contact Tim to find out how he and his team can help you with your Public Safety Diving needs.
Tim.Mcguire@bauersf.com
Phone: 510-887-1927

To see the Fire Service and Public Safety Catalog
G1 SCBA
Facepiece is lightweight and compact: no electronics needed
Control module provides dual color LCD and analog displays
Improved visibility through buddy lights and reflective material
Heads Up Display (HUD) shows remaining cylinder pressure in 4 increments via colored LEDs
Electronic communications are integrated into every unit
Improved ergonomics with the adjustable lumbar pad
Central power system for all electronics - one rechargeable battery
Threaded or quick-connect cylinder attachment
Integrated technology for future expansion
Customizable – Built to meet your specific needs
G1 SCBA NO PASS
All the features and benefits of the G1 SCBA without the PASS alarms

Visual alerts remain in place

Enhanced communication within a Level A suit

NFPA 1981 Compliant

Easily retrofitted for PASS to meet NFPA 1982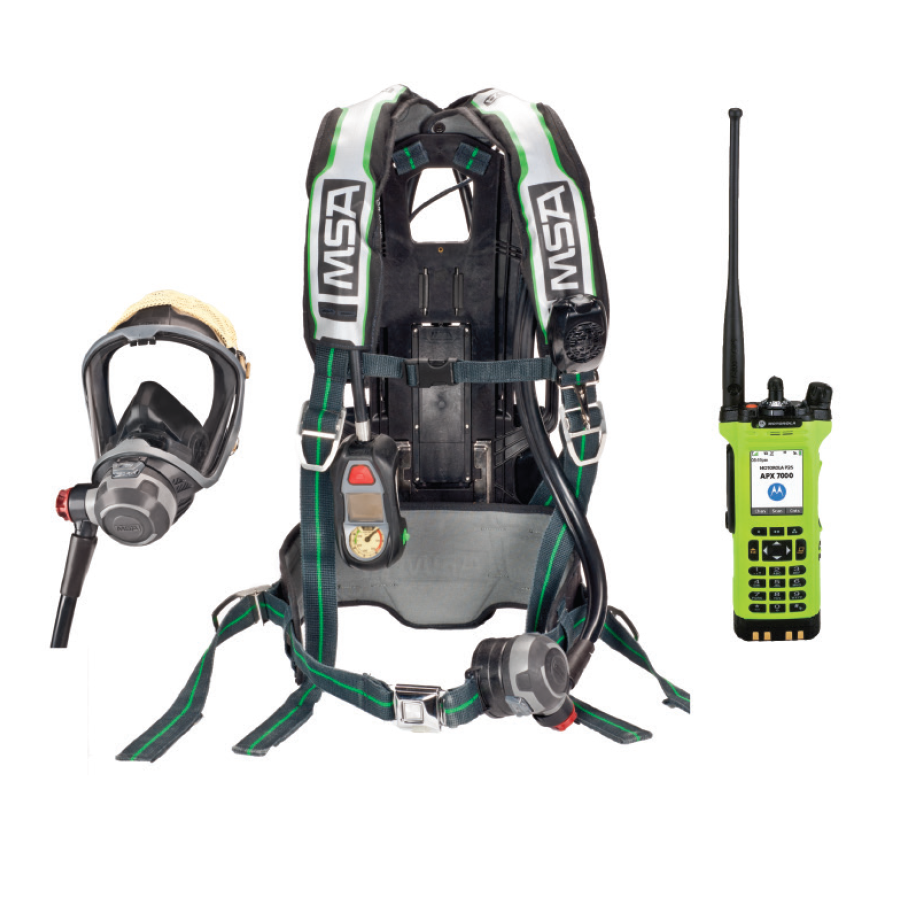 G1 SCBA with Bluetooth Technology
G1 SCBA with Bluetooth Technology
MSA and Motorola understand the importance of clear communication during an emergency. As a result, we are proud to introduce an industry first, SCBA to a two-way radio voice communication system via Bluetooth technology.
Using Bluetooth protocol, by simply pairing your MSA G1 SCBA with your Motorola APX Series Radio, all keyed on-air communication is transmitted wirelessly from your SCBA through your radio to incident command.